Sycamore High School


Class Of 1963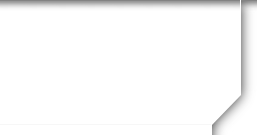 Mrs. Schnurrenberger
Here's some information on Dottie Kyle-Schnurrenberger I bet you didn't know:
Retired Sycamore High School teacher, Dottie Schnurrenberger, is an avid hunter and gatherer of family stories. To date she along with her family members and helpers have identified and verified seventeen-hundred forty-seven members of her family tree including five-hundred eighty-seven documented marriages. The branches span hundreds of years and members include a Salem College football player from the 1920's, hearty pioneers and even an early English King. (Edward I, "Longshanks," King of England.)
Born in Toledo, Ohio Dottie relates that her dad and uncle were interested in family history and history in general. Family vacations often included visiting cemeteries and historical markers, giving her a lifelong interest in genealogy. Though, Dottie says that didn't get into it as seriously until about five years ago. Family vacations still often center around the clan's own brand of treasure hunt with eleven or twelve women cousins gathering yearly at Northbend State Park in West Virginia to do research and generally prowl-around, she relates with a smile.
Dottie's home is filled with documentation which comes in many forms. She keeps a life-sized print-out of her family tree posted on the wall for easy reference as well as dozens of organized binders filled with stories and tidbits of family member's lives. Dottie states "It is important to be a good organizer and if you expect to publish, [as she hopes to] all of the information you use must be documented as to source." She collects everything from old family bibles, to ship steerage records. Her family home is registered with the Historical Society of Saylor Park and is filled with family heirlooms. Each antique has its own story to tell and each story is precious to its caretaker.
The teacher, turned historian, offers these tips for those interested in tracing their own ancestry. Start early. Begin with yourself and go backward generation by generation. Family is the most important resource. Ask family members to tell stories and recount happenings before you were born. Dig through old trunks and albums for letters and cards which may tell of marriages, deaths, and births. Don't write names and dates on the backs of pictures as the writing can bleed through.
A search through her grandmother's trunk unveiled a newspaper interview of Mrs. Mary Lyons, then 93 in the Sunday Exponent/Telegram. In the article Mrs. Lyons shares tidbits of family history including tracing her ancestry to royalty and how her parents dealt with life events like refusing slaves as a wedding gift, dealing with rebel raids, a house fire, and getting lost in the wilderness. (Mrs. Mary Lyons, 1933)
Though within the family is a good place to start, she adds, that there are a number of ways to fill in the information that has already been lost. Dottie recommends local, regional and university libraries. Friend, assistant, and computer researcher, Crystal Gibbons reports that libraries will often assist in the search for information. The two ladies also use public records such as: immigration, census, church, military, and land transfer records. "Records such as these" Dottie shares "frequently provide information that can't be found anywhere else and can shed light on dark family secrets…"
Dottie is most current find is the tombstone of her mother's great-great-grandfather William Mcgonigal, a civil war soldier. A logging company worker responding to a message that a friend of Dottie's had posted on an on-line board nearly four years ago ended a long search.
The time-consuming hours of research and organization are a labor of love for Dottie Schnurrenberger and to date she has no plans of slowing down as one never knows what stories number 1,747 will have to share.
Mrs. Schnurrenberger passed away on May 3, 2012.