Sycamore High School


Class Of 1963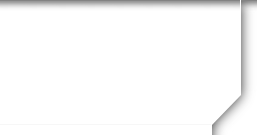 Message Forum
| | | |
| --- | --- | --- |
| | | |
09/19/13 03:36 PM
#1

Where in the heck am I? I'm not sure what I'm posting a response to, and can't find instructions on how to start a new thread. Le'ts just pretend I'm in the General Discussion forum and everybody is going to read it and respond. OK?

2013 REUNION

Oh boy, did I enjoy looking at all the pictures! The girls were beautiful and the guys were hunky. You agree, right? It would really be helpful to have some names posted with those pics, although nobody has changed much -- especially that Donna Gunther, who can only be an alien life form since she has no sags or wrinkles. Honestly -- it's an outrage, and if I could sue her for something and get on Judge Judy's show, I'd do it. Then again, everyone could see how (dis)gracefully I've aged, so maybe that's not such a hot idea.

But, seriously, I haven't really changed THAT much. I may no longer be mistaken for Olive Oyl, and so what if I need little windows on my face to read, keep Lady Clairol in business, and too often have to turn on the captions on the TV to understand what they're saying, and overpay for harnasses to keep my torpedoes from flopping around my waist. And what's up with those sky-high stillettoes? Shoes without laces and rubber soles should be banned -- just like shorts that show half our fanny. it's not going to be much longer before I have to switch to Bermudas to avoid free cheek peeks. I still sing too, kinda sounds like a rabid bullfrog mating chorus -- but most of the time I can pretty much belt-out the alto, tenor and bass AT THE SAME TIME. Beat that!

Anyway, sure would like to know who I was looking at and where you were. Was the Frisch's? Man, I keep trying to talk my kids into going back to the tar pits, and eating our way through Cincinnati. I miss White Castle's, Big Boys, LaRosa's, Grand Finale, Perkins, Blue Ash Chili ... the #11 was awesome. I recently ordered pizza and subs from LaRosa's on the Cincy2U website -- got some Graeter's and Aglemesis ice cream and Montgomery Inn barbecue sauce too. Family who come down keep us provided with Frisch's tartar sauce, or I might not be able to go on. There isn't a restaurant in S. Florida that compares with any of them. Really! Would I lie about a thing like that? Weight, age, well, yeah, but food? Get out!

Sandy, Sandy --- how you do go on and on. And on. And on. It's almost time for me to do my "twerking" exercise for Joel (my hubby) who is confined to his bed and can't escape watching my performance. But before the Squat/Thrust/Bounce, must put on the dreaded harnass, some long shorts for my ever-elongating glutes -- then, boys and girls, it's SHOWTIME!
09/19/13 08:08 PM
#2

This is something i could read every night
09/20/13 10:59 AM
#3

Sandy!! You should be writing material for comedians!!! Loved reading it all! Where are you in South Florida?

Norma Van Hook - Moore
09/23/13 02:08 PM
#4

You have my empathy - since you already seem to be my physical twin!

Keep writing - what a treat!

Bobbi Maul
10/11/13 04:54 PM
#5

Sandy,

Wow! What a creative composition! I enjoyed every word. It was funny, enteraining, and

hit the advancing age problem on the head. I too miss the food. I visited Frisch's while

there for the reunion.

Phil