Sycamore High School


Class Of 1963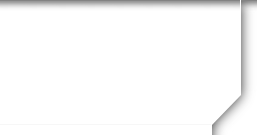 In Memory
Dixie Harris-Snider
* * * IN MEMORIAM * * *
Dixie Jean Harris-Snider passed away unexpectedly at home on Saturday, September 19, 2009. She was the beloved wife of James Snider and devoted mother of Jason Edward. She left behind two grandchildren and several brothers and sisters. DOB: January 19, 1944
Dixie was a pixie. In high school, her dark hair and big brown eyes made her very attractive. Always pleasant, she moved quietly and thoughtfully through our halls and lives. I regret not seeing her in recent years, but am happy to hear of innovated success in life. Lynda Satterfield-Bragg
I remember Dixie as Kind and Caring. I was a shy kid and avoided being involved on any level with anyone, especially in 7th and 8th grades. Dixie didn't intrude but had a way of sitting alongside, shared personal stories and no matter the problem of the day, gave me comfort. That was a gift. Bobbi Maul (Barbara Havill-Maul)
I remember Dixie as being as beautiful on the inside as she was on the outside. When she and I recently "friended" each other on Facebook, we exchanged messages and she was still just as sweet and nice as I remembered her from High School. I can only imagine how grieved her family must be. I know I will certainly miss seeing her posts on my computer. May God comfort her family.
Phyllis Keith-Holland
I have a memory of more recent times when in 1998, at our 35th HS reunion, Dixie told me that "It seems like the older I get, the happier I seem to be." To me, that stands as a testimony of the truly wondrous life she had. I never forgot that remark and I shall carry it with me forever. Each time it comes to mind, I shall think of Dixie. Bob Tharp
My memory of Dixie will always be her
beautiful eyes
and wonderful smile.
Norma VanHook-Moore

I offer my condolances to Dixie's family. Ron Carroll


I am very sad and shocked to hear about Dixie. I thought her impressive career on her internet site might be of interest to other classmates. It follows:
Sleepcare Diagnostics was founded by Dixie Snider in 1985.
Today, Sleepcare Diagnostics is the largest and most elaborate sleep testing facility under one roof in the country. The concept of testing and treatment that the company offers is unique to sleep disorder laboratories. Most importantly, the philosophy that guided the company in its early years still remains the backbone of the company today: to take the fear out of being tested and treated for a sleep disorder and to offer the exceptional accommodations and service our patients deserve.
Laying the Foundation
Dixie's introduction to the field of sleep studies took place in the early 1980s when she helped her husband, Jim Snider, start a hospital supply company in Cincinnati called CP Medical Cincinnati. During this time, the company was asked to supply sleep labs in the area with equipment necessary to perform sleep studies. Dixie became very interested in the field; she learned how sleep laboratories operated and became knowledgeable about the equipment and the protocol for running a sleep lab. After two years researching sleep disorder diagnosis and treatment approaches, she left CP Medical Cincinnati in 1985 to establish Sleepcare Inc. (The name changed to Sleepcare Diagnostics in 1990.)
The Early Years
A number of psychiatrists and pulmonologists were of great help to Dixie as she developed her vision. Robert Mendenhall, a local attorney and financier, provided needed financial backing and other critical support for the endeavor. Dixie started her venture by offering a simple, in-home, overnight screening test for local insurance companies. Her charge was to determine whether an individual had symptoms of sleep apnea that warranted being tested in a sleep disorders lab. Other services included infant monitoring for sudden infant death syndrome (SIDS), and the supply of nasal continuous positive airway pressure (NCPAP) to patients referred to Sleepcare by a local sleep lab.
While working with patients in need of the NCPAP sleep system, Dixie learned about the dissatisfaction with their experiences at the sleep lab. The cold, clinical atmosphere and impersonal treatment patients received at the time made a lasting impression on Dixie. She decided to discontinue the SIDS program and concentrate on the development of the adult sleep apnea market.
A pioneer in sleep disorders diagnosis and treatment, Dixie severed her ties with sleep labs and worked diligently, with the help of her husband, to identify experts with whom they could work to develop their own sleep testing system. She then approached Shahrokh Javaheri, M.D., an internationally recognized expert for his contributions to the field of sleep research. Dr. Javaheri is a board-certified physician in Pulmonology, Internal Medicine and Sleep Disorders; a Professor Emeritus at the University of Cincinnati College of Medicine; head of the sleep research department at the VA Medical Center in Cincinnati, Ohio; and Medical Director of Sleepcare Diagnostics today.
Dr. Javaheri personally evaluated their system and determined it was effective for diagnosing patients with sleep apnea. He agreed to join Sleepcare as the consulting physician and interpreter of sleep studies with assurance from Dixie and Jim that they were committed to working toward acquiring full polysomnography (considered the "gold standard" and most reliable diagnostic method to confirm a sleep-related breathing disorder). They opened a one-bed facility in West Chester, Ohio, in 1990 while continuing to home test and provide NCPAP services.
It was a difficult beginning, as the diagnosis and treatment of sleep disorders was still in its pioneer stage. After all, sleep apnea was first diagnosed in 1965 and NCPAP therapy was first applied to sleep apnea in 1981. As a result, much time was spent supplying physicians and insurance companies with research on sleep apnea and NCPAP.
In 1992 Sleepcare became the first sleep laboratory in the country with the ability to both diagnose and treat apnea patients. Services included a proactive and intensive follow-up program that monitored patients' progress with NCPAP therapy long-term at no cost to the patient or the insurance provider. Today, approximately 90 percent of Sleepcare patients remain compliant with treatment long-term. (The national average is 60 percent).
Becoming an Industry Leader
In 1995, the company moved to a five-bed facility in Mason, Ohio, which grew to eight beds by 2001. The company's booming growth led to the opening of a new, luxurious, 15-bed facility in Mason in 2003. That same year the company opened a Dayton-area office, a partnership between Sleepcare and several Dayton pulmonologists.
In 2004, the Mason facility expanded to inclue 19 beds. A new Eastgate facility also was opened, a joint venture with a local physician practice.
Dixie never forgot the unhappy patients who said they would never go through the experience of being tested in a sleep lab again. Her goal has always been to make a visit to Sleepcare Diagnostics a pleasant experience. A staff of professionals who are trained in providing exceptional patient care welcomes patients with all types of sleep disorders.
Dixie has proven to the physician community that continuity of care and attention to the special needs of their patients is her company's primary concern. Sleepcare's integrated service model – which includes diagnosis, treatment and the provision of therapeutic devices – helps patients receive the multifaceted care they need. Physicians agree, referring more patients to Sleepcare Diagnostics than any other sleep lab in the area.