Sycamore High School


Class Of 1963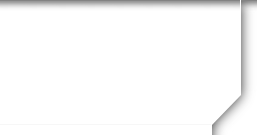 In Memory
Donnajane LaBath-Gibson
The following message was sent by Octave LaBath following the death of his sister, Donnajane. Please feel free to post your own memoriam to Donnajane from years gone bye.
Please be advised that my sister, Donnajane LaBath Gibson, suffered an "acute" stroke

on Wednesday

. She was taken to Jewish Hospital where they called in the "stroke team" from University Hospital. They transferred her to University Hospital that afternoon. She was taken to Hospice of Hamilton

on Friday

. She passed this morning, 29 September 2014.
Her visitation will be

Friday

morning from

10:00 to 11:00

with the funeral at

11:00

. Visitation and the funeral will be at Hartzell United Methodist Churh, Blue Ash, OH.
Octave
The following memoriam was left by Lynda Bragg-Satterfield
I am saddened by the sudden passing of Donna. From grade school to high school we shared many activities: church, girl scouts, classes. She always had such a good head on her shoulders and treated everyone with the same friendliness and concern. Donna, Octave and their whole family were such good examples of hard-working, concerned people.