Sycamore High School


Class Of 1963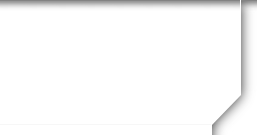 In Memory
Charles Turner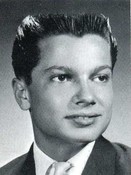 * * * IN MEMORIAM * * *
"Charlie Turner passed away in the fall of 1988 and was laid to rest in Rest Haven Cemetery in BLue Ash. Charlie started working at Ford Motor Company in Sharonville in 1965. Soon after he was drafted into the Army. He served 15 months in Viet Nam as a Sergeant, south of Saigon in the Mekong Delta. He returned home with a bronze star in 1968. He married Judie Brill later that same year. They were divorced in 1975. He later married Carol Moore. They had a son, Andy, and were divorced a few years later. Charlie remained with Ford, moving between Fairfax, Sharonville and Batavia, until his death.
Charlie loved fooling with old cars, riding dirt bikes and boating. His Mother (as of 2008) still lives in Blue Ash. His brother, Gilmore, lives in Hamilton. Charlie's & Gilmore's sister, Patty Ludlow, lives in Pittsburgh with her 3 daughters."
Dan & Judy (Brill) Hosbrook
"Charlie and I became friends in our Junior year at Sycamore H.S.. We both shared an interest in cars. Most weekends we spent in Charlie's driveway working on someone's engine or clutch. After we graduated, Charlie was drafted and sent to Vietnam. In 1967, I married Deb and Charlie got home too late to be in my wedding. He arrived just before June 10, 1967. A week and a half later, Charlie and I were in a motorcycle accident. I was lucky to be released that evening but Charlie was badly hurt and had to stay in the hospital for an extended period of time.
Charlie married Judy Brill and lilved in Silverton for a while before they bought a house in Maineville, The marriage didn't last long. One day he brought a girl by the name of 'Carol' to the house and said that they had married. We would go and play cards or just sit around and talk. Carol was very creative and worked at Benken's Florist. Carol bore Charlie a boy named Andrew. Charlie and Carol divorced. He still stopped over every once in a while. When I wasn't home he would talk with Deb."
Terry York
(Posted 08/06/2013)

Charles Turner was born in Kentucky and moved to Cincinnati as a young boy when his father started a job working in the Ford factory. Charles later worked for Ford starting in 1965. Soon after that, he was drafted into the army and served in Vietnam. He was married twice and had a son named Andy.
Charles loved old cars and would often take them apart on the front lawn of his parents' home, much to his mother's protests. She was especially frustrated once to come home and find the motor of one of his cars tied from a branch on the large tree in their front yard.
After he returned home from the war, Charles struggled from the affects of what he had experienced. He passed away in the fall of 1988 and was laid to rest in Rest Haven Cemetery in Blue Ash. His father was laid to rest next to him in 2005. Charles left behind a son, Andy, who lives in the Cincinnati area. Also in the area are his younger brother, Gilmore, and Gilmore's children, Angie and Tony, as well as Gil's granddaughter Riley. Charles' younger sister, Patty Ludlow, splits her time between Florida and visiting her three daughters. Jamie, mother to Della and Matilda, is in Milwaukee and lives near Patty's youngest daughter, Morgan. Her other daughter, Kelly, lives in Pittsburgh. Charles' mother still lives in Blue Ash and will be celebrating her 90th birthday in August of 2013. Charles is greatly missed by his family and the friends who knew and loved him.
Jamie L. Shomperlen, Niece