Sycamore High School


Class Of 1963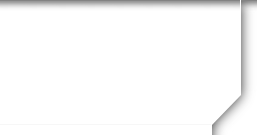 In Memory
Elsie (Sandy) Wardell-Dome
Our beloved mother, Elsie May "Sandy" Dome, was called to her eternal home on Thursday, September 28, 2017 at the end of a life of glorifying her heavenly Father. Born in 1945, she taught others so many valuable lessons throughout her life by her quiet example of generosity and always putting others before herself. She was graced with a heart of encouragement and built others up every chance she could. Most notably, she posessed the spiritual gift of being a prayer warrior, knowing that prayer was crucial and key in every situation. Throughout her 52-year marriage to her faithful husband, Sandy loved her life, her family, her friends, her church and God, and served them all happily. We, her family, are confident that when she closed her eyes to this world one final time, she was in the presence of Jesus and heard, "Well done, thou good and faithful servant."
Sandy was preceded in death by her parents, Earl and Elsie Wardell, and her great-grandson, Ian Michael Kress.
Survivors are her treasured husband, Howard Arthur "Art" Dome; daughter, Kimberly M. Clark (Kent); son, Christian F. Dome (Nikki); grandchildren, Lauren Clark, Jessica Kress (Chris), Hunter Dome and Hayden Dome; brothers Scott Wardell (Penny) and Mark Wardell (Ruth); great-grandchildren, Kayla Clark and Connor Kress.
Alder funeral home in Morristown will be handling arrangements. Receiving of friends will be Monday October 2, 2017 from 5-7pm at Manley Baptist Church, with service starting at 7pm.
In lieu of flowers, contributions to Manley Baptist Church Building Fund, 3603 West Andrew Johnson Highway, Morristown, TN 37814, would be graciously appreciated.