Sycamore High School


Class Of 1963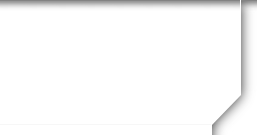 In Memory
Ron (Ronald Wayne) Bernard VIEW PROFILE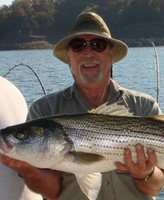 Ron found our class at our last scheduled reunion in 2008. He seemed thrilled to be included since he missed graduating with us due to enlisting in the military where he finished his high school education.
Ron was one of my early boyhood friends. He lived on the corner of Hunt & Blue Ash Roads, right next to the railroad tracks. He not only grew up there, but later owned the home his mother lived in until her passing. I believe he deeded it over to his daughter in more recent times and purchased a home just four doors away. He also owned property in the Cumberland Region and enjoyed most of his retired time there. While he loved his Cumberland retreat, he never really 'left' Blue Ash, his boyhood home.
Before moving to the seventh grade, I would often walk or ride my bike to his home during summers to play with him from my house on Cherry Street just off Belleview in Rossmoyne. If I walked, it was always on the railroad tracks that parallels Blue Ash Road as there were always 'treasures' to be found between the ties and I was always ready to place a penny on the track whenever there was a train approaching. 'Ronnie' was always tinkering with something mechanical in the little garage that sat on that property - always 'improving' his bicycle or making a 'jitney' as we called them back then, an orange crate with roller skate-wheels, long before skateboards came about. Oddly, I don't remember meeting his folks.
He was a nice boy then and since reconnecting with him in 2008, it seemed he had grown into a nice man often phoning me out of the blue to just say hello or posting something on my Facebook page. I'll miss those calls now - the last one was about a week before Ron left us for good. Seems like each time one of our classmates pass on, the more clear our mortality becomes. Maybe that's why some of us leave before others. I hope my friend rests in peace.
Bob Tharp
I've never been very good at math; however, as I calculate the numbers, with Ron's passing, we are quickly approaching 9% of our class who have died. Our class was a relatively small one by today's standards but the largest one to pass through Sycamore's halls up to that tinme. The thing is that most of us knew one another.
I remember Ron--one of the nicest and kindest boys in school. Although I lost contact with him after he left for the military and later after our class graduated, I remember that when we later gathered for our reunion a few years ago, I realized what a genuinely fine man he had become. I am deeply sorry that he experienced ill health in his last years and especially that his life has been cut short while he was yet a "young man" and had so much left to do in this world.
Peace to all who knew and loved Ron. Donna Barnes-Hadley
"Ronnie" is what I always called him. He was my neighbor on Hunt Road, two houses away. My brother, Rodger, along with all the other neighborhood boys, always played in the vacant lot next to Ronnie's house mostly baseball, no girls allowed, EVER! That was ok with me, because I could just ride my bike up to Phyllis Keith's house and have a wonderful afternoon.
Ronnie was always a good guy....always, looking for something fun to do outside. We would spend hours playing at Camp Helen Mary, which today is a park maintained by Blue Ash just a block from our homes. We also had a great time ice skating on Twin Lakes when ever Ronnie was brave enough to check the ice thickness.
I reconnected with Ron at one of our social get togethers (thank goodness Bobby always keeps us connected) and met his daughter, son in law and family at the Homecoming game right before our 45th reunion. I loved hearing about his garden and fishing adventures over the past years. And spoke with him via facebook, email and this great site. His health was constantly an issue but he just delt with it and lived a happy life. He was a great Man who will always be rememberd.
Paulette Lowe Busam
Click here to see Ron (Ronald Wayne)'s last Profile entry.